Power Supply Requirements¶
24V DC Input¶
The MitySOM-5CSX Development Kit includes a (~65W) 24V 2.7A AC/DC adapter (or similar) to ensure that enough power can be supplied when expansion (HSMC or PCI-e) cards are utilized.
ATX Power Supply Connector¶
The MitySOM-5CSX Development kit also features a standard ATX power supply connector. A standard PC ATX power supply (not provided) can be used to power the development kit board. This feature has been added to cover use cases where a SATA core and drive are utilized and/or the PCI-e interface is used with a card that requires an external power supply.
Power Distribution¶
The image below shows the power distribution tree for the development kit: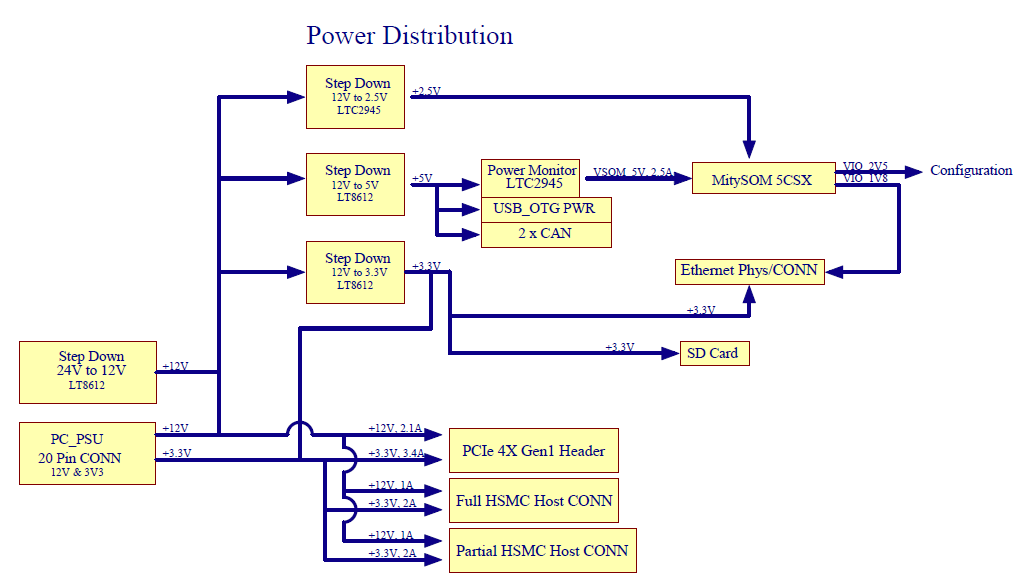 Go to top