AUX I/O Connector location dimensions
Added by Douglas Beumeler almost 12 years ago
It is recommended to use the AUX I/O connector on the MityDSP-Pro on carrier board designs but I can't seem to find any documentation on the location of the connector. Please let me know if it is called out in any of the documentation. If it isn't it would be nice to get the location in reference to either the centroid of the SODIMM connector or the pin one location of the SODIMM connector.
Thanks,
Doug
Replies (3)
I would like to get a reply to my question. I am finishing up my layout and need to place the connector.
Thanks,
Doug
Hi Doug, dorry for the delay.
The information you need should be in the MityDSP-Pro Carrier board design guide, I am attaching a copy of the figure here. Is this what you need?
-Mike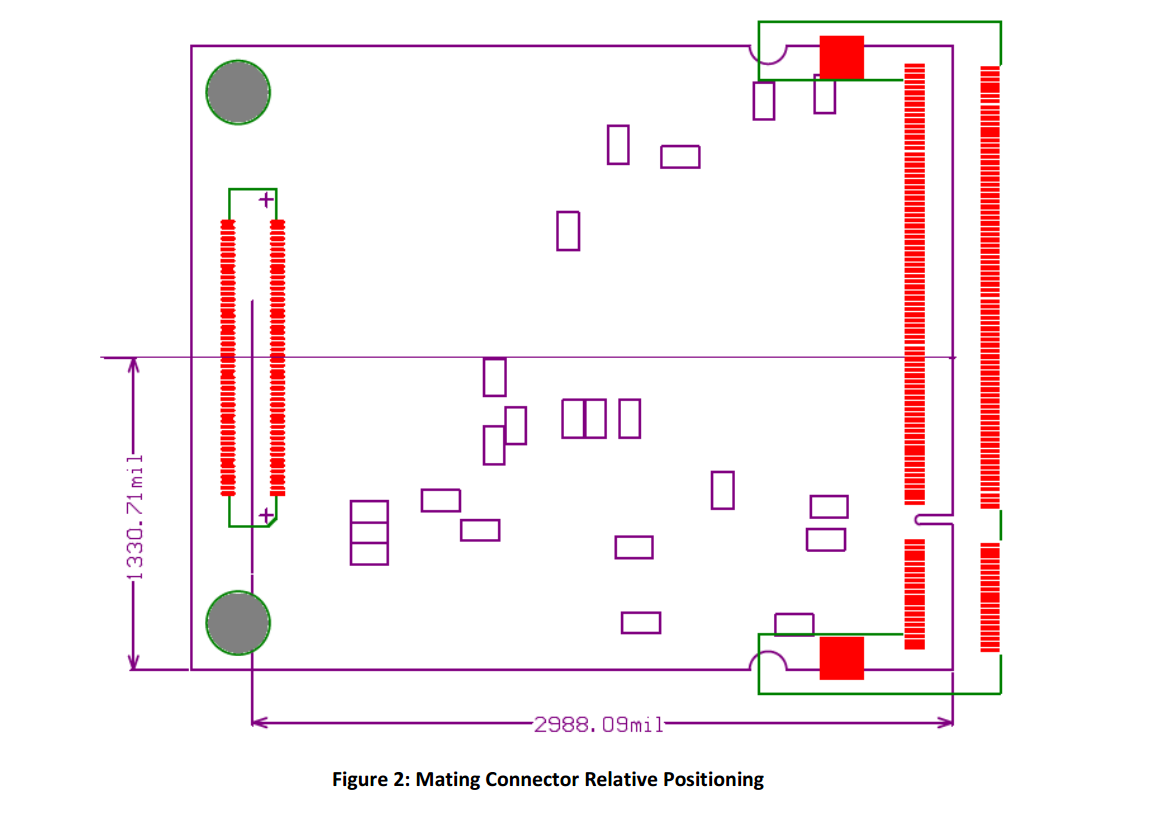 Thanks Mike,
I have Rev 1/Document Revision: Draft – MityDSP-Pro Rev. B dated Nov 15th 2009 of the design guide and it wasn't in that. I guess there must be a later version. Is the only place to get the documents on the web site were you have to enter all your contact information each time or is there a place where existing customers can go to look for updates.
(1-3/3)
Go to top