Example - USB Serial Console¶
Objective¶
This example connects the USB Serial Console port to a host system, powers up the development kit, and provides basic verification that the development kit is working.
Prerequisites¶
A micro USB Cable
A host system with a USB connection. (Windows or Linux PC)
A terminal monitor program such as PuTTY.
Steps¶
Plugin the USB cable into the USB-UART connector on the development board and the host system.

Plugin the power cable for the development board.
Turn the power on
Connect Putty to the serial port. You will need to determine which serial port this is on your host PC (Windows or Linux). Something like /dev/ttySx or COM9.

Specify the speed as 115200

You should see output such as: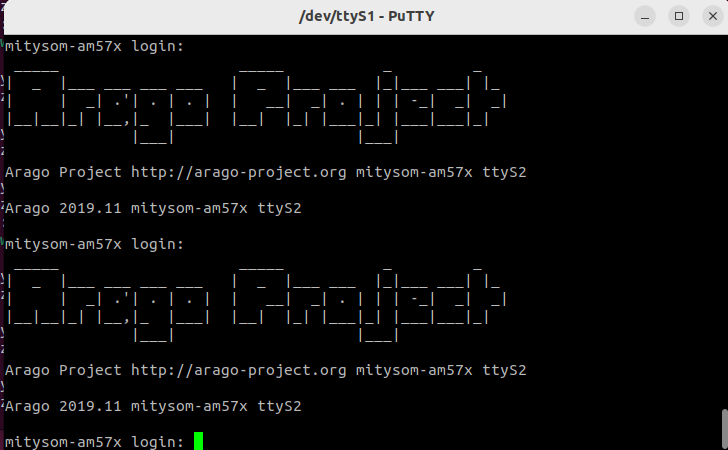 Login with a user id of 'root'. There is no password.
Conclusion¶
This completes this initial hands-on example. You now know that the development kit has basic functionality and can be logged into.
Go to top